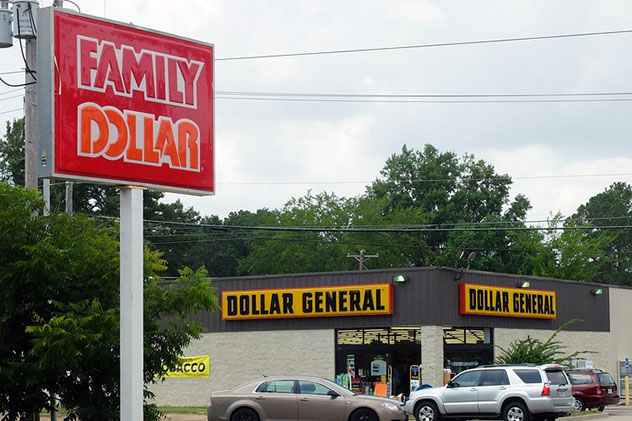 Area Families Gear Up For Black Friday at Dollar Tree and Dollar General
WRIGHTSBORO, NC - Locals from Wrightsboro all the way to Castle Hayne are preparing for their annual tradition of finding hidden gems, one of a kinds and super deals at the Black Friday sales. For many the event has become more than a fun shopping spree, but a family tradition.
"Hitting the Dollar General at 5am on Black Friday morning is just what we do," said Kathy Davenport. "Although this year they're staying open on Thanksgiving Day, so we might skip the turkey and just go shopping! It's a family thing."
What makes the Wrightsboro shopping experience so magical is that Dollar Tree and Dollar General are right across the street from each other.
"The names might be similar, but the merchandise could not be more different," added fellow shopper Davey Spencer. "It makes for a tough decision when picking which line to join at 4:30 in the morning. But whichever I choose you can be sure to hear me humming - it's the most, wonderful time of the year!"
"These are our biggest days of the year," said Dollar General General Manager Johnny Lancaster. "In order to serve our customers, we asked all of our employees to report early and stay late on Thursday and Friday. Happy Seasonal Observances from our family to yours!"
For clarification Mr Lancaster confirmed that by "asked" he meant "required."